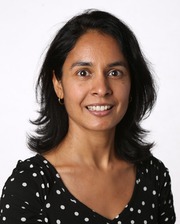 Writer and Professor of Sociology, University of Sydney:
In a world dominated by a few highly controlled media outlets, Green Left stands out for its fierce independence, political commitment to struggles of the marginalized, and global reporting of key issues. Congratulations Green Left! Proud to have been part of your story.
This post was originally published on Green Left.
Print
Share
Comment
Cite
Upload
Translate
Updates
APA
Susan Price | radiofree.asia (2022-06-25T08:08:45+00:00) » Sujatha Fernandes. Retrieved from https://radiofree.asia/2021/01/31/sujatha-fernandes/.
MLA
" » Sujatha Fernandes." Susan Price | radiofree.asia - Sunday January 31, 2021, https://radiofree.asia/2021/01/31/sujatha-fernandes/
HARVARD
Susan Price | radiofree.asia Sunday January 31, 2021 » Sujatha Fernandes., viewed 2022-06-25T08:08:45+00:00,<https://radiofree.asia/2021/01/31/sujatha-fernandes/>
VANCOUVER
Susan Price | radiofree.asia - » Sujatha Fernandes. [Internet]. [Accessed 2022-06-25T08:08:45+00:00]. Available from: https://radiofree.asia/2021/01/31/sujatha-fernandes/
CHICAGO
" » Sujatha Fernandes." Susan Price | radiofree.asia - Accessed 2022-06-25T08:08:45+00:00. https://radiofree.asia/2021/01/31/sujatha-fernandes/
IEEE
" » Sujatha Fernandes." Susan Price | radiofree.asia [Online]. Available: https://radiofree.asia/2021/01/31/sujatha-fernandes/. [Accessed: 2022-06-25T08:08:45+00:00]
rf:citation
» Sujatha Fernandes | Susan Price | radiofree.asia | https://radiofree.asia/2021/01/31/sujatha-fernandes/ | 2022-06-25T08:08:45+00:00