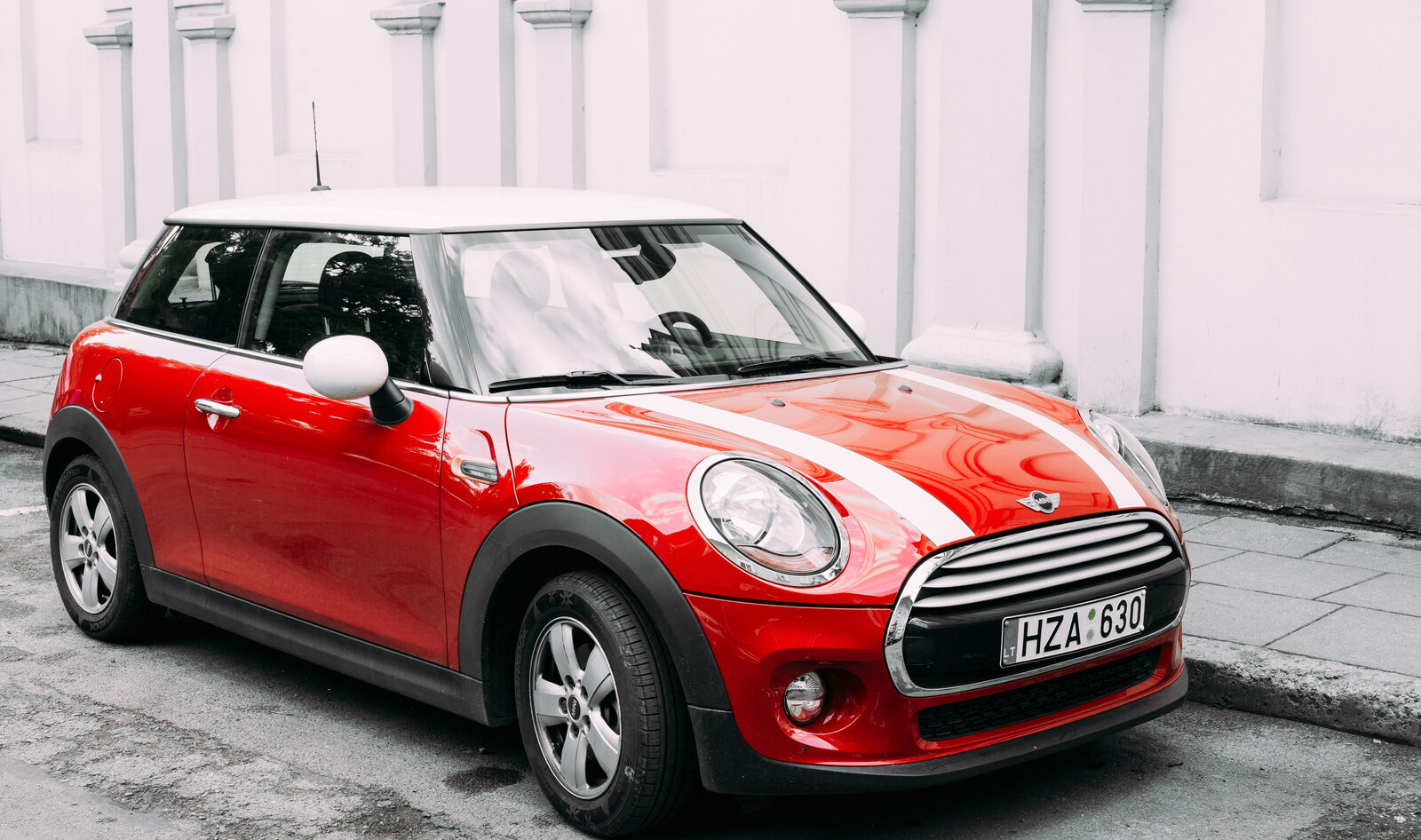 British car manufacturer MINI is eliminating leather interiors from future models. The car company is implementing changes in an effort to create more sustainable vehicles, according to its head of design Oliver Heilmer. "We don't need leather any more in the future, because we don't believe it's sustainable," Heilmer told Autocar. "We're totally convinced that we will have modern and high-value products without leather." Heilmer explained that the company is already using 100 percent recycled materials for its fabric seats and that the lining underneath is 70 percent recycled. "We're looking to create a timeless design. A one-season design, like fashion, isn't our aim with the design of future MINIs," Heilmer said. "It's inventive simplicity. Materials will be recycled, but they're luxurious at the same time. And inventive in terms of function."
Leather-free cars
A number of automotive companies have moved away from using leather interiors in recent years, including Audi, BMW, and Volvo. Since 2016, Tesla has offered the option of leather-free interiors on all of its models and in 2019, removed the last remaining leather component from its steering wheel to allow customers to customize a fully vegan vehicle.
This post was originally published on VegNews.com.
Print
Share
Comment
Cite
Upload
Translate
Updates
APA
VegNews.com | radiofree.asia (2022-06-25T08:06:35+00:00) » All Future MINI Car Models To Go Leather-Free . Retrieved from https://radiofree.asia/2021/02/03/all-future-mini-car-models-to-go-leather-freenbsp/.
MLA
" » All Future MINI Car Models To Go Leather-Free ." VegNews.com | radiofree.asia - Wednesday February 3, 2021, https://radiofree.asia/2021/02/03/all-future-mini-car-models-to-go-leather-freenbsp/
HARVARD
VegNews.com | radiofree.asia Wednesday February 3, 2021 » All Future MINI Car Models To Go Leather-Free&nbsp;., viewed 2022-06-25T08:06:35+00:00,<https://radiofree.asia/2021/02/03/all-future-mini-car-models-to-go-leather-freenbsp/>
VANCOUVER
VegNews.com | radiofree.asia - » All Future MINI Car Models To Go Leather-Free . [Internet]. [Accessed 2022-06-25T08:06:35+00:00]. Available from: https://radiofree.asia/2021/02/03/all-future-mini-car-models-to-go-leather-freenbsp/
CHICAGO
" » All Future MINI Car Models To Go Leather-Free ." VegNews.com | radiofree.asia - Accessed 2022-06-25T08:06:35+00:00. https://radiofree.asia/2021/02/03/all-future-mini-car-models-to-go-leather-freenbsp/
IEEE
" » All Future MINI Car Models To Go Leather-Free ." VegNews.com | radiofree.asia [Online]. Available: https://radiofree.asia/2021/02/03/all-future-mini-car-models-to-go-leather-freenbsp/. [Accessed: 2022-06-25T08:06:35+00:00]
rf:citation
» All Future MINI Car Models To Go Leather-Free  | VegNews.com | radiofree.asia | https://radiofree.asia/2021/02/03/all-future-mini-car-models-to-go-leather-freenbsp/ | 2022-06-25T08:06:35+00:00