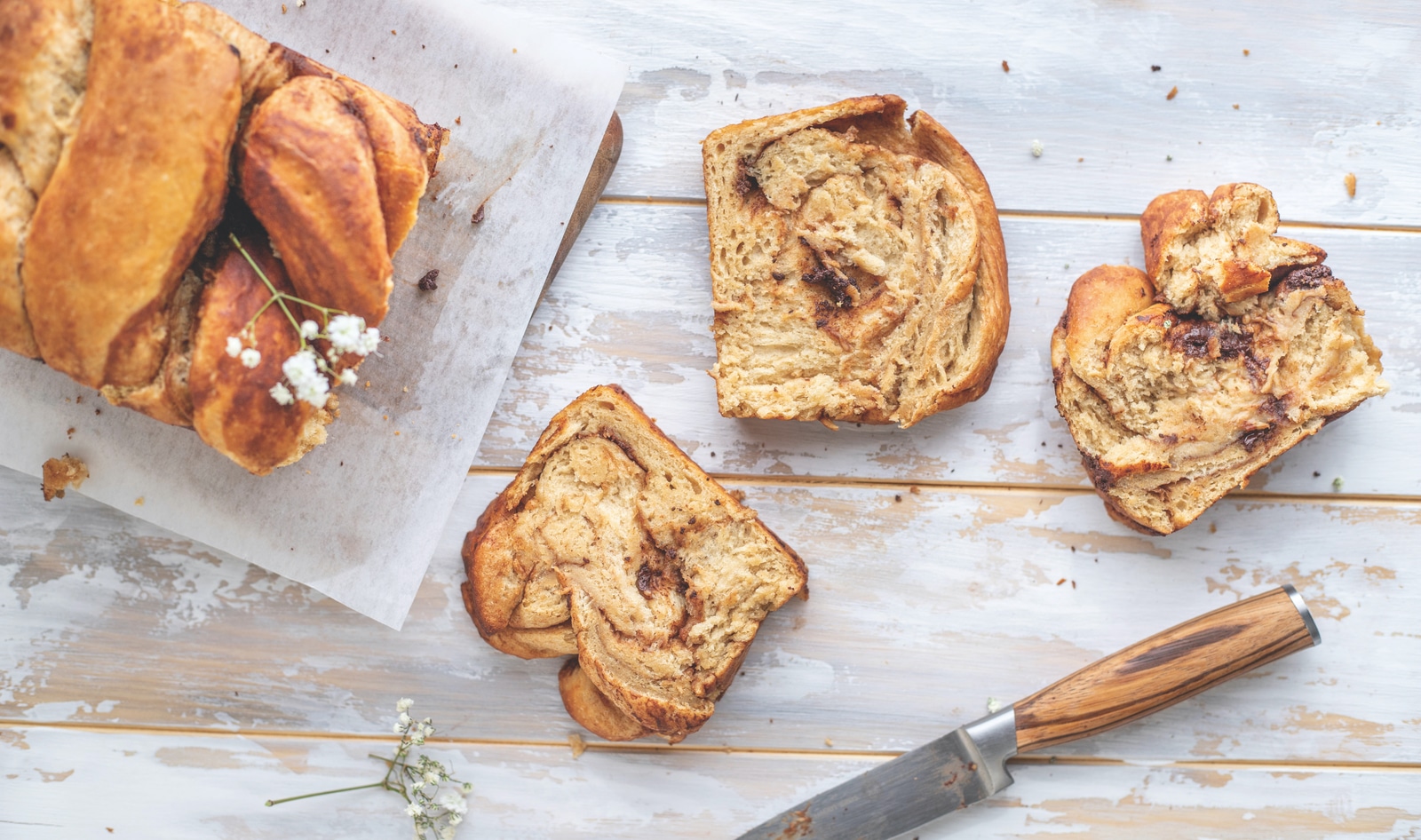 Originating in Jewish communities, this traditional sweet bread from the Baked With Love cookbook can come in many variations, but this rich chocolaty version is our favorite.
Photo credit: Brittany Berlin
This post was originally published on VegNews.com.
Print
Share
Comment
Cite
Upload
Translate
Updates
APA
VegNews.com | radiofree.asia (2022-08-14T06:40:28+00:00) » Vegan Chocolate Babka. Retrieved from https://radiofree.asia/2021/02/21/vegan-chocolate-babka/.
MLA
" » Vegan Chocolate Babka." VegNews.com | radiofree.asia - Sunday February 21, 2021, https://radiofree.asia/2021/02/21/vegan-chocolate-babka/
HARVARD
VegNews.com | radiofree.asia Sunday February 21, 2021 » Vegan Chocolate Babka., viewed 2022-08-14T06:40:28+00:00,<https://radiofree.asia/2021/02/21/vegan-chocolate-babka/>
VANCOUVER
VegNews.com | radiofree.asia - » Vegan Chocolate Babka. [Internet]. [Accessed 2022-08-14T06:40:28+00:00]. Available from: https://radiofree.asia/2021/02/21/vegan-chocolate-babka/
CHICAGO
" » Vegan Chocolate Babka." VegNews.com | radiofree.asia - Accessed 2022-08-14T06:40:28+00:00. https://radiofree.asia/2021/02/21/vegan-chocolate-babka/
IEEE
" » Vegan Chocolate Babka." VegNews.com | radiofree.asia [Online]. Available: https://radiofree.asia/2021/02/21/vegan-chocolate-babka/. [Accessed: 2022-08-14T06:40:28+00:00]
rf:citation
» Vegan Chocolate Babka | VegNews.com | radiofree.asia | https://radiofree.asia/2021/02/21/vegan-chocolate-babka/ | 2022-08-14T06:40:28+00:00