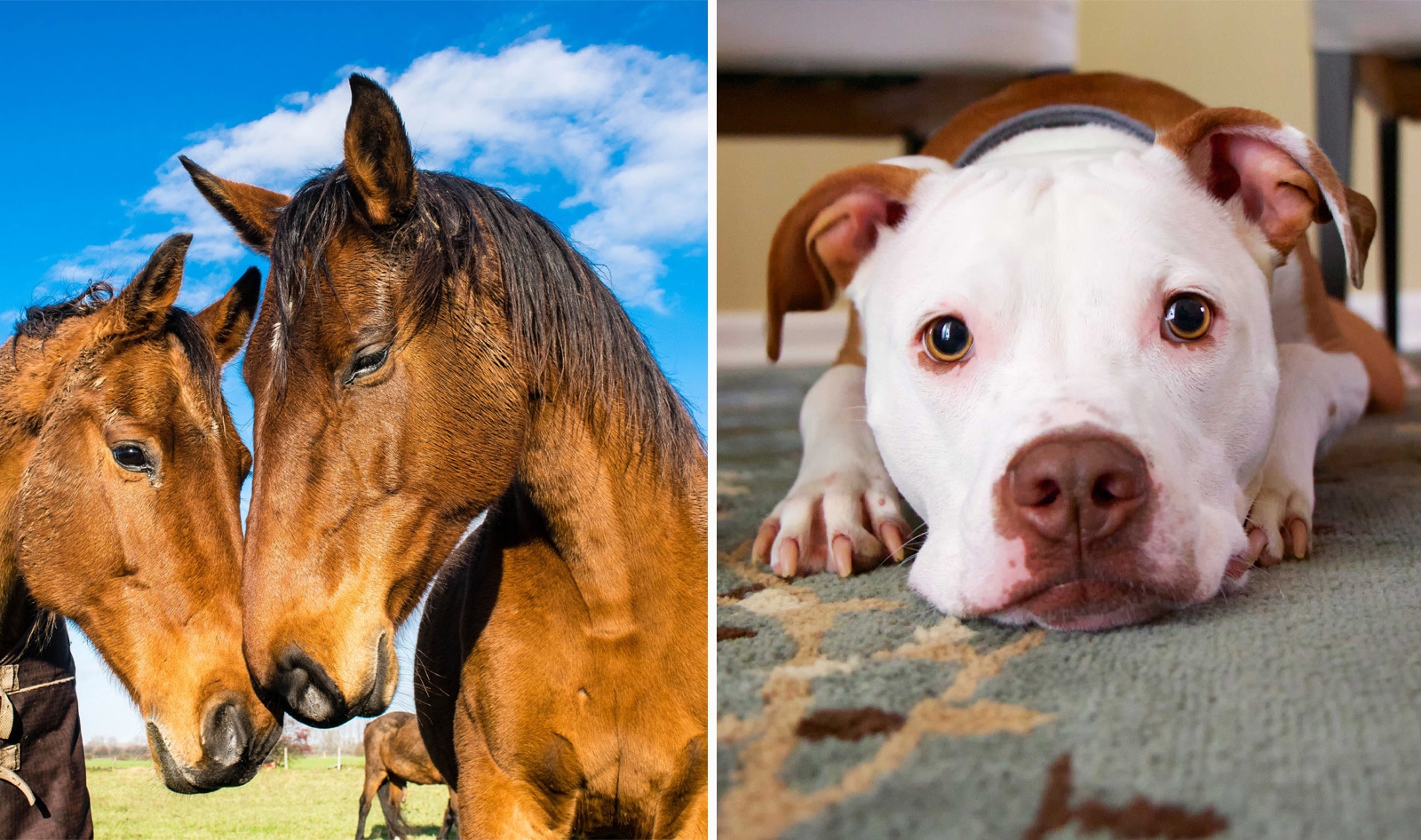 New Jersey, NY-based pet food manufacturer Bravo Packing, Inc. has recalled its Performance Dog and Ground Beef frozen raw pet food products because they were found to be contaminated with salmonella and listeria monocytogenes. Animal advocacy organization Animal Outlook (formerly known Compassion Over Killing) notified the United States Food and Drug Administration (FDA) in December that a sample of Performance Dog Diet it tested was positive for salmonella. This was confirmed in a subsequent investigation by the FDA, along with listeria contamination, and the FDA has since announced a recall.
The recall is similar to another one that occurred in 2018, in which all of the company's Performance Dog frozen raw pet food products were recalled because of salmonella contamination. That recall prompted a facility inspection in 2019, and in March 2020 Bravo received a warning letter from the FDA detailing violations at the facility. Additionally, its horse meat product for exotic animals was contaminated with drugs pentobarbital and phenytoin in 2016.
Complaints of animal cruelty
While most Americans are unaware that horses continue to be slaughtered for pet food, Bravo—which is unaffiliated with Bravo Pet Foods—slaughters both cows and horses and includes both cow and horse meat in its product lines. According to Animal Outlook, Bravo has also been the subject of complaints about animal cruelty. In 2018, a consumer complained to the FDA that Bravo's products contain meat "from dead, dying, and disabled livestock," and a whistleblower described the horses that Bravo slaughters as "emaciated," starving," and "too weak to stand."

"This recall represents the latest in a long history of issues uncovered at Bravo Packing," Will Lowrey, legal counsel for Animal Outlook, said. "For years, Bravo Packing has profited off the bodies of horses and cows butchered in filthy, squalid conditions, and then sold to the unsuspecting public. We appreciate the FDA's swift action and are hopeful that this recall signals the beginning of the end for Bravo Packing."
This post was originally published on VegNews.com.
Print
Share
Comment
Cite
Upload
Translate
Updates
APA
VegNews.com | radiofree.asia (2023-11-29T01:27:17+00:00) » FDA Recalls Performance Dog Food for Salmonella; The Real Problem Is That There's Still Horse Meat in It . Retrieved from https://radiofree.asia/2021/03/14/fda-recalls-performance-dog-food-for-salmonella-the-real-problem-is-that-theres-still-horse-meat-in-itnbsp/.
MLA
" » FDA Recalls Performance Dog Food for Salmonella; The Real Problem Is That There's Still Horse Meat in It ." VegNews.com | radiofree.asia - Sunday March 14, 2021, https://radiofree.asia/2021/03/14/fda-recalls-performance-dog-food-for-salmonella-the-real-problem-is-that-theres-still-horse-meat-in-itnbsp/
HARVARD
VegNews.com | radiofree.asia Sunday March 14, 2021 » FDA Recalls Performance Dog Food for Salmonella; The Real Problem Is That There's Still Horse Meat in It&nbsp;., viewed 2023-11-29T01:27:17+00:00,<https://radiofree.asia/2021/03/14/fda-recalls-performance-dog-food-for-salmonella-the-real-problem-is-that-theres-still-horse-meat-in-itnbsp/>
VANCOUVER
VegNews.com | radiofree.asia - » FDA Recalls Performance Dog Food for Salmonella; The Real Problem Is That There's Still Horse Meat in It . [Internet]. [Accessed 2023-11-29T01:27:17+00:00]. Available from: https://radiofree.asia/2021/03/14/fda-recalls-performance-dog-food-for-salmonella-the-real-problem-is-that-theres-still-horse-meat-in-itnbsp/
CHICAGO
" » FDA Recalls Performance Dog Food for Salmonella; The Real Problem Is That There's Still Horse Meat in It ." VegNews.com | radiofree.asia - Accessed 2023-11-29T01:27:17+00:00. https://radiofree.asia/2021/03/14/fda-recalls-performance-dog-food-for-salmonella-the-real-problem-is-that-theres-still-horse-meat-in-itnbsp/
IEEE
" » FDA Recalls Performance Dog Food for Salmonella; The Real Problem Is That There's Still Horse Meat in It ." VegNews.com | radiofree.asia [Online]. Available: https://radiofree.asia/2021/03/14/fda-recalls-performance-dog-food-for-salmonella-the-real-problem-is-that-theres-still-horse-meat-in-itnbsp/. [Accessed: 2023-11-29T01:27:17+00:00]
rf:citation
» FDA Recalls Performance Dog Food for Salmonella; The Real Problem Is That There's Still Horse Meat in It  | VegNews.com | radiofree.asia | https://radiofree.asia/2021/03/14/fda-recalls-performance-dog-food-for-salmonella-the-real-problem-is-that-theres-still-horse-meat-in-itnbsp/ | 2023-11-29T01:27:17+00:00