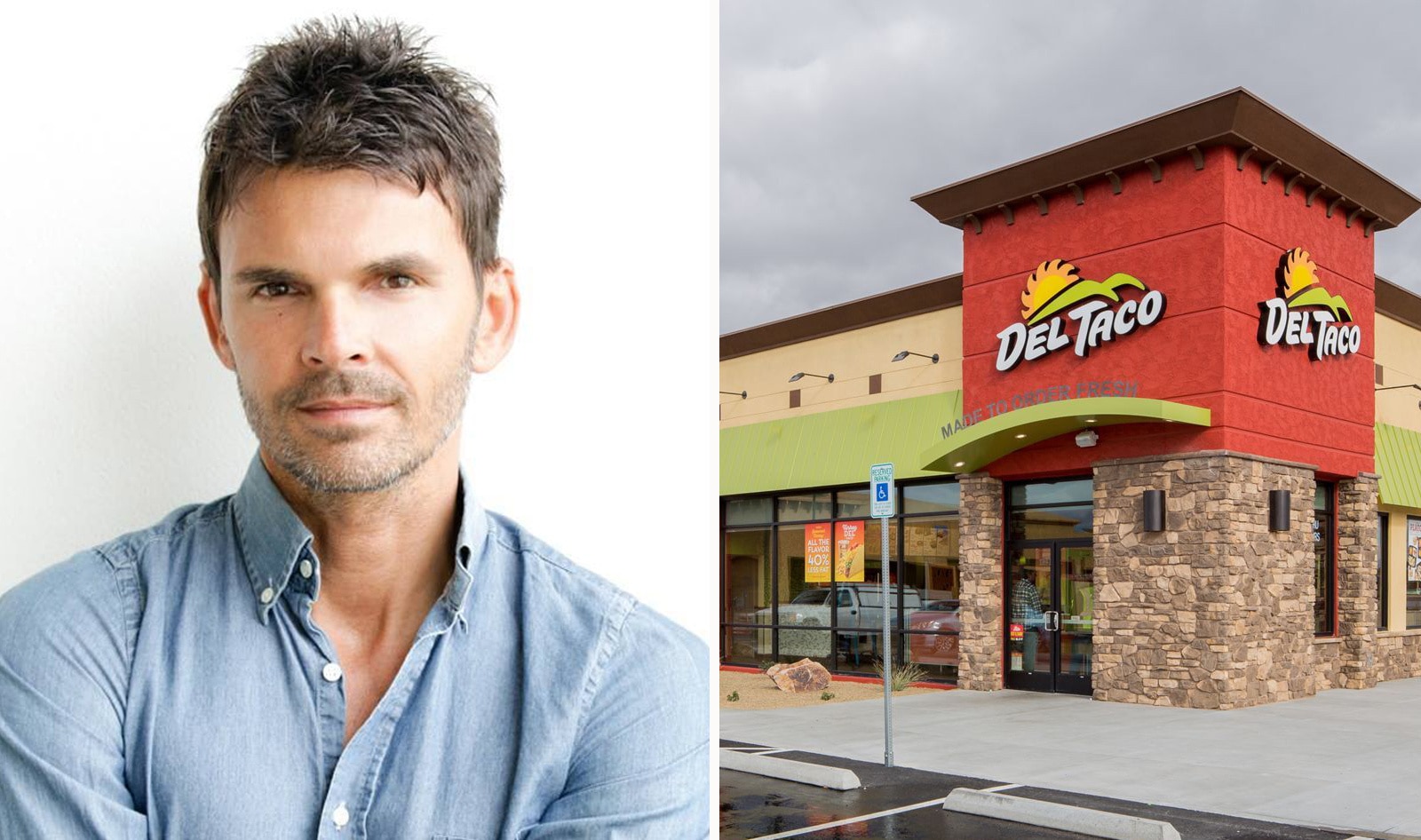 This spring, vegan drive-thru VEG'D will replace a shuttered Del Taco in Costa Mesa, CA. The new vegan drive-thru is a concept created by chef Matthew Kenney in partnership with local entrepreneur Christine Mulholland. VEG'D will serve chef-crafted organic fast food with a healthy lean using minimally processed, plant-based ingredients. Menu highlights include a breakfast burrito stuffed with mung bean-based JUST Egg, dairy-free Jack cheese, green chilies, tater tots, avocado, and green chili salsa; the VEG'D Burger served with dairy-free cheddar cheese, lettuce, tomatoes, pickles, onions, and a house VEG'D sauce; and a veggie-packed Plant Bowl topped with toasted almonds and Catalina dressing; along with a selection of smoothies, no-sugar-added desserts, and more.
Plant-based for the planet
Mulholland first had the idea for VEG'D several years ago and, after watching the plant-based movement grow, finally decided to approach Kenney to bring it to life. The duo transformed the former Del Taco space with neutral tones and a chic look and guests who wish to skip the drive-thru line can dine indoors, as well. "We are so excited to be bringing this fresh, mindful new concept to the fast-food market, an industry saturated by long standing giants that have failed to consider the health of their consumers and our planet," Mulholland said.
To further its commitment to offering more environmentally friendly choices, the restaurant will pack all of its food in recycled and/or biodegradable and compostable materials. Additionally, VEG'D will compost or donate all food waste and offer other eco-friendly initiatives such as its Forest Smoothie—the proceeds from which will go toward planting a tree.
"I am very excited to have the opportunity to expand into the drive through market, it's been a dream of mine," Kenney said. "The Costa Mesa and Orange County community is the perfect place for us to begin our journey of spreading plant-based cuisine to the masses, on a grander scale than we have been able to with our sit-down dining options. We couldn't be more excited to enter this market at this exact time."
Vegan drive-thus from coast-to-coast
Earlier this year, Kenney partnered with Rhode Island-based entrepreneur Kim Anderson to open Plant City X, the first vegan drive-thru in Rhode Island. The drive-thru features burgers, sandwiches, and salad bowls inspired by the menu served at all-vegan food hall Plant City in Providence—another first-or-its kind vegan business Kenney opened in 2019.
An unstoppable force in the plant-based movement, Kenney has published 12 vegan cookbooks and opened or is in the process of opening more than 40 restaurants around the world. Kenney plans to expand both the VEG'D and Plant City X drive-thru concepts to additional locations in the coming months.
Photo Credit: Frank Lee
This post was originally published on VegNews.com.
Print
Share
Comment
Cite
Upload
Translate
Updates
APA
VegNews.com | radiofree.asia (2023-12-09T17:42:21+00:00) » Chef Matthew Kenney Is Turning a Del Taco Into a Vegan Drive-Thru. Retrieved from https://radiofree.asia/2021/03/17/chef-matthew-kenney-is-turning-a-del-taco-into-a-vegan-drive-thru/.
MLA
" » Chef Matthew Kenney Is Turning a Del Taco Into a Vegan Drive-Thru." VegNews.com | radiofree.asia - Wednesday March 17, 2021, https://radiofree.asia/2021/03/17/chef-matthew-kenney-is-turning-a-del-taco-into-a-vegan-drive-thru/
HARVARD
VegNews.com | radiofree.asia Wednesday March 17, 2021 » Chef Matthew Kenney Is Turning a Del Taco Into a Vegan Drive-Thru., viewed 2023-12-09T17:42:21+00:00,<https://radiofree.asia/2021/03/17/chef-matthew-kenney-is-turning-a-del-taco-into-a-vegan-drive-thru/>
VANCOUVER
VegNews.com | radiofree.asia - » Chef Matthew Kenney Is Turning a Del Taco Into a Vegan Drive-Thru. [Internet]. [Accessed 2023-12-09T17:42:21+00:00]. Available from: https://radiofree.asia/2021/03/17/chef-matthew-kenney-is-turning-a-del-taco-into-a-vegan-drive-thru/
CHICAGO
" » Chef Matthew Kenney Is Turning a Del Taco Into a Vegan Drive-Thru." VegNews.com | radiofree.asia - Accessed 2023-12-09T17:42:21+00:00. https://radiofree.asia/2021/03/17/chef-matthew-kenney-is-turning-a-del-taco-into-a-vegan-drive-thru/
IEEE
" » Chef Matthew Kenney Is Turning a Del Taco Into a Vegan Drive-Thru." VegNews.com | radiofree.asia [Online]. Available: https://radiofree.asia/2021/03/17/chef-matthew-kenney-is-turning-a-del-taco-into-a-vegan-drive-thru/. [Accessed: 2023-12-09T17:42:21+00:00]
rf:citation
» Chef Matthew Kenney Is Turning a Del Taco Into a Vegan Drive-Thru | VegNews.com | radiofree.asia | https://radiofree.asia/2021/03/17/chef-matthew-kenney-is-turning-a-del-taco-into-a-vegan-drive-thru/ | 2023-12-09T17:42:21+00:00