Abigail Higgins, Olúfẹ́mi O. Táíwò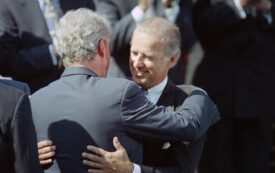 The provision of the 1994 Crime Bill sponsored by then-Senator Joe Biden has contributed to mass incarceration and state violence.
The post How the Violence Against Women Act Failed Women appeared first on The Nation.
This post was originally published on Article – The Nation.
Print
Share
Comment
Cite
Upload
Translate
Coming soon, a new easy way to cite work. We are working on implementing new features in this area, in the meantime please pardon this section not finctioning properly. We are aware of the issues and working to improve service.
https://github.com/addpipe/simple-recorderjs-demo