Joan Walsh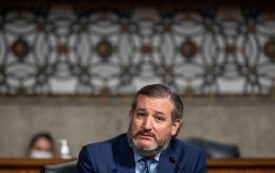 Expanded voter access benefits Democrats. So Cruz is telling GOP leaders they must stop it.
The post On Voting Rights, Ted Cruz Tells the Truth for Once appeared first on The Nation.
This post was originally published on Article – The Nation.
Print
Share
Comment
Cite
Upload
Translate
Coming soon, a new easy way to cite work. We are working on implementing new features in this area, in the meantime please pardon this section not finctioning properly. We are aware of the issues and working to improve service.
https://github.com/addpipe/simple-recorderjs-demo