Tom Engelhardt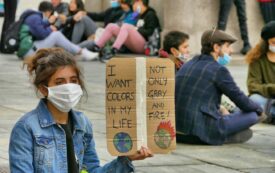 In the past year, carbon emissions dropped significantly as the Covid-19 pandemic kept us all home. How we move forward will determine the fate of the planet.
The post There Is No Vaccine for Global Warming appeared first on The Nation.
This post was originally published on Article – The Nation.
Print
Share
Comment
Cite
Upload
Translate
Coming soon, a new easy way to cite work. We are working on implementing new features in this area, in the meantime please pardon this section not finctioning properly. We are aware of the issues and working to improve service.
https://github.com/addpipe/simple-recorderjs-demo