Whakaata Māori
Prime Minister Jacinda Ardern says her Aotearoa New Zealand government will not back down on advancing Māori issues, even if National frames co-governance as central to the 2023 general election.
"You've got to be able to sleep at night, knowing that you've done your best and you've done what you've believed is right," Ardern told TeAoMaori.news
The Māori Health Authority, Three Waters and Māori seats on councils were achievements Ardern said the government was proud of.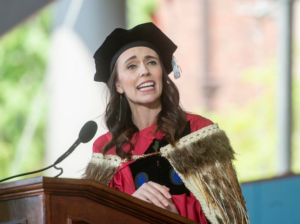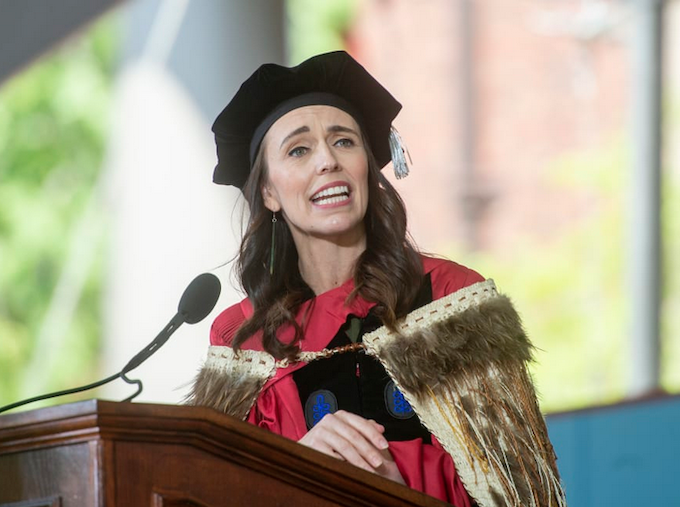 Ardern said she was "comfortable" the government was doing its best to fulfil obligations under the 1840 Treaty of Waitangi.
"We haven't been perfect. But I am comfortable with what we've tried to do to make sure that we are fulfilling our obligations as the Crown, that we're fulfilling our Treaty obligations."
Ardern said the Government was proud of the 6.8 per cent Māoriunemployment rate,although she conceded homeless families living in motels still needed tackling.
"I don't want anyone living in a motel. I want someone in a warm, dry, safe environment. But I also don't want people living in cars. And so this has been a transition for us while we build more public housing, and we are," she said.
Mandate protests
Reflecting on 2022, Ardern conceded it was another tough year, singling out the vaccination mandate protests on Parliament grounds as her biggest challenge.
Ardern said the protests were upsetting for many in Aotearoa who saw vaccination as key to reopening the country.
"For New Zealand, I think it deeply affected people," Ardern said.
There were moments she thought about talking to the protesters but a previous attempt during a government walkabout with vaccinators that was scuppered by protesters prevented that.
"I did stop and try and have a conversation with the people there. And what became clear to me is that the starting point for that conversation was so different for me, and then that was very hard to cut through," Ardern said.
"I had a practice in the past of talking to protesters in fact. I remember very early on the DPS [the PM security team] having to learn, that was part of the way that I was going to do the job."
UN declaration
Ardern was asked about comments from Māori Development Minister Willie Jackson that he would be pumping the brakes on co-governance initiatives set out by the United Nations Declaration of the Rights of Indigenous people (UNDRIP), signed by the National government in 2010, because several recommendations would not fly with certain Cabinet members.
"Why is it someone in Cabinet is 'not comfortable' with co-governance? And should someone be in the Cabinet if they're not comfortable with co-governance?" Ardern was asked.
"What he's talking about are some of the thoughts and debate around the UN declaration, the next stages of ensuring that we are doing our bit, as yes, the National government signed us up and then did nothing, and left us to figure out 'how do we fulfil our obligations?'
"What he's [Jackson] talking about is through that process, there's been a lot of ideas. Some of them, we can confidently say, New Zealand already does, othersare challenging. So he's broadly discussing the next steps."
Ardern said that as she looked ahead to this year's election, she had no interest in fighting it on race, saying she would campaign on the government's record.
"When there's change… people will sometimes be confronted by that, and it's our job to try and bring people with us, but that will sometimes be challenging," Ardern said.
"Our record is growing Māori housing. Our record is growing Māori employment opportunities. Now our record is growing the Māori economy. I will happily campaign on our record."
Republished from Whakaata Māori. First published in The New Zealand Herald.
Print
Share
Comment
Cite
Upload
Translate
Updates
APA
APR editor | radiofree.asia (2023-03-22T18:20:38+00:00) » Ardern won't back down on Māori advance if co-governance made key election issue. Retrieved from https://radiofree.asia/2023/01/10/ardern-wont-back-down-on-maori-advance-if-co-governance-made-key-election-issue/.
MLA
" » Ardern won't back down on Māori advance if co-governance made key election issue." APR editor | radiofree.asia - Tuesday January 10, 2023, https://radiofree.asia/2023/01/10/ardern-wont-back-down-on-maori-advance-if-co-governance-made-key-election-issue/
HARVARD
APR editor | radiofree.asia Tuesday January 10, 2023 » Ardern won't back down on Māori advance if co-governance made key election issue., viewed 2023-03-22T18:20:38+00:00,<https://radiofree.asia/2023/01/10/ardern-wont-back-down-on-maori-advance-if-co-governance-made-key-election-issue/>
VANCOUVER
APR editor | radiofree.asia - » Ardern won't back down on Māori advance if co-governance made key election issue. [Internet]. [Accessed 2023-03-22T18:20:38+00:00]. Available from: https://radiofree.asia/2023/01/10/ardern-wont-back-down-on-maori-advance-if-co-governance-made-key-election-issue/
CHICAGO
" » Ardern won't back down on Māori advance if co-governance made key election issue." APR editor | radiofree.asia - Accessed 2023-03-22T18:20:38+00:00. https://radiofree.asia/2023/01/10/ardern-wont-back-down-on-maori-advance-if-co-governance-made-key-election-issue/
IEEE
" » Ardern won't back down on Māori advance if co-governance made key election issue." APR editor | radiofree.asia [Online]. Available: https://radiofree.asia/2023/01/10/ardern-wont-back-down-on-maori-advance-if-co-governance-made-key-election-issue/. [Accessed: 2023-03-22T18:20:38+00:00]
rf:citation
» Ardern won't back down on Māori advance if co-governance made key election issue | APR editor | radiofree.asia | https://radiofree.asia/2023/01/10/ardern-wont-back-down-on-maori-advance-if-co-governance-made-key-election-issue/ | 2023-03-22T18:20:38+00:00