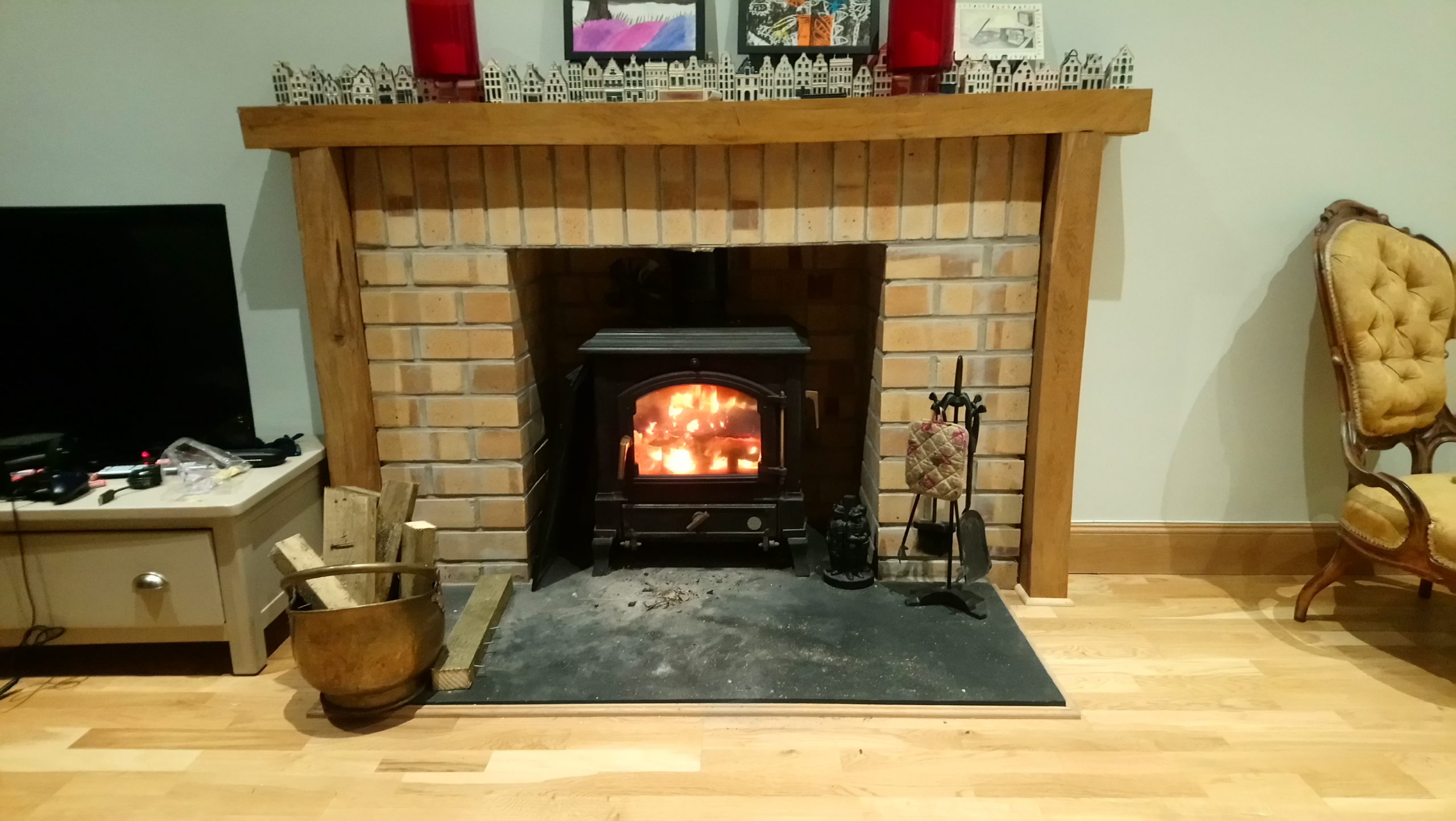 This is my salvaged Belgian Efel Harmony 1 woodburner, sitting on a bit of recycled slate, in a hearth made of bricks and planed recycled railway sleepers, heating my home with wood taken from skips. With a glass of Lagavulin it's not a bad way to spend Burns night, if not my usual way. Perhaps someone might send the photo to the Daily Record so they can be outraged.
Slainte Mhath
The post Some Burns Night Warmth appeared first on Craig Murray.
This post was originally published on Craig Murray.
Print
Share
Comment
Cite
Upload
Translate
Updates
APA
craig | radiofree.asia (2022-06-26T04:17:04+00:00) » Some Burns Night Warmth. Retrieved from https://radiofree.asia/2021/01/25/some-burns-night-warmth/.
MLA
" » Some Burns Night Warmth." craig | radiofree.asia - Monday January 25, 2021, https://radiofree.asia/2021/01/25/some-burns-night-warmth/
HARVARD
craig | radiofree.asia Monday January 25, 2021 » Some Burns Night Warmth., viewed 2022-06-26T04:17:04+00:00,<https://radiofree.asia/2021/01/25/some-burns-night-warmth/>
VANCOUVER
craig | radiofree.asia - » Some Burns Night Warmth. [Internet]. [Accessed 2022-06-26T04:17:04+00:00]. Available from: https://radiofree.asia/2021/01/25/some-burns-night-warmth/
CHICAGO
" » Some Burns Night Warmth." craig | radiofree.asia - Accessed 2022-06-26T04:17:04+00:00. https://radiofree.asia/2021/01/25/some-burns-night-warmth/
IEEE
" » Some Burns Night Warmth." craig | radiofree.asia [Online]. Available: https://radiofree.asia/2021/01/25/some-burns-night-warmth/. [Accessed: 2022-06-26T04:17:04+00:00]
rf:citation
» Some Burns Night Warmth | craig | radiofree.asia | https://radiofree.asia/2021/01/25/some-burns-night-warmth/ | 2022-06-26T04:17:04+00:00