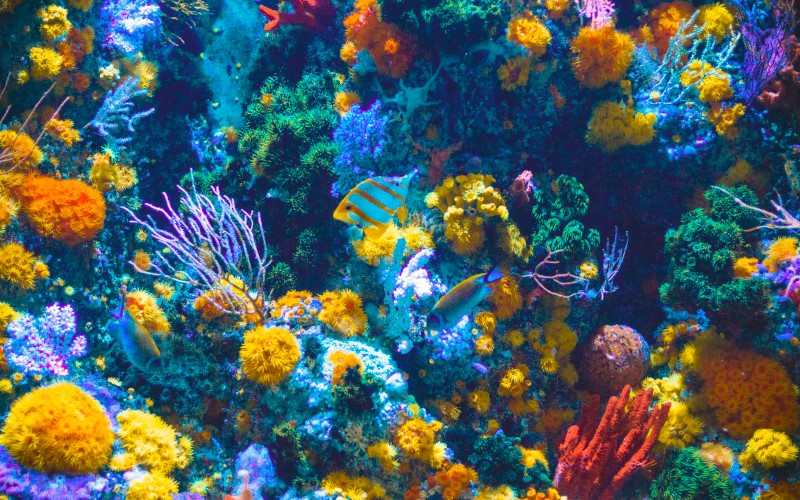 Why is the Great Barrier Reef Foundation throwing its weight behind a campaign that copies the successful grassroots initiative Plastics Free July? Climate change and its dramatic effect on the Reef remains the elephant in the room but the fossil-fuels backed GBRF continues to ignore it. Elizabeth Minter reports.
This post was originally published on Michael West.
Print
Share
Comment
Cite
Upload
Translate
Updates
APA
Elizabeth Minter | radiofree.asia (2023-11-28T17:16:42+00:00) » Fossil fuel-backed Great Barrier Reef Foundation mimicks plastics campaign, sidesteps climate change. Retrieved from https://radiofree.asia/2021/03/17/fossil-fuel-backed-great-barrier-reef-foundation-mimicks-plastics-campaign-sidesteps-climate-change/.
MLA
" » Fossil fuel-backed Great Barrier Reef Foundation mimicks plastics campaign, sidesteps climate change." Elizabeth Minter | radiofree.asia - Wednesday March 17, 2021, https://radiofree.asia/2021/03/17/fossil-fuel-backed-great-barrier-reef-foundation-mimicks-plastics-campaign-sidesteps-climate-change/
HARVARD
Elizabeth Minter | radiofree.asia Wednesday March 17, 2021 » Fossil fuel-backed Great Barrier Reef Foundation mimicks plastics campaign, sidesteps climate change., viewed 2023-11-28T17:16:42+00:00,<https://radiofree.asia/2021/03/17/fossil-fuel-backed-great-barrier-reef-foundation-mimicks-plastics-campaign-sidesteps-climate-change/>
VANCOUVER
Elizabeth Minter | radiofree.asia - » Fossil fuel-backed Great Barrier Reef Foundation mimicks plastics campaign, sidesteps climate change. [Internet]. [Accessed 2023-11-28T17:16:42+00:00]. Available from: https://radiofree.asia/2021/03/17/fossil-fuel-backed-great-barrier-reef-foundation-mimicks-plastics-campaign-sidesteps-climate-change/
CHICAGO
" » Fossil fuel-backed Great Barrier Reef Foundation mimicks plastics campaign, sidesteps climate change." Elizabeth Minter | radiofree.asia - Accessed 2023-11-28T17:16:42+00:00. https://radiofree.asia/2021/03/17/fossil-fuel-backed-great-barrier-reef-foundation-mimicks-plastics-campaign-sidesteps-climate-change/
IEEE
" » Fossil fuel-backed Great Barrier Reef Foundation mimicks plastics campaign, sidesteps climate change." Elizabeth Minter | radiofree.asia [Online]. Available: https://radiofree.asia/2021/03/17/fossil-fuel-backed-great-barrier-reef-foundation-mimicks-plastics-campaign-sidesteps-climate-change/. [Accessed: 2023-11-28T17:16:42+00:00]
rf:citation
» Fossil fuel-backed Great Barrier Reef Foundation mimicks plastics campaign, sidesteps climate change | Elizabeth Minter | radiofree.asia | https://radiofree.asia/2021/03/17/fossil-fuel-backed-great-barrier-reef-foundation-mimicks-plastics-campaign-sidesteps-climate-change/ | 2023-11-28T17:16:42+00:00