Robin Broad, John Cavanagh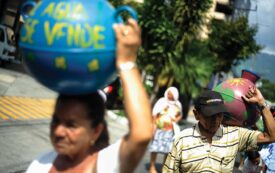 The water defenders recognized the fight was less a contest of right versus left than right versus wrong.
The post What Salvadoran Activists Can Teach Us About Building Coalitions appeared first on The Nation.
This post was originally published on Article – The Nation.
Print
Share
Comment
Cite
Upload
Translate
Coming soon, a new easy way to cite work. We are working on implementing new features in this area, in the meantime please pardon this section not finctioning properly. We are aware of the issues and working to improve service.
https://github.com/addpipe/simple-recorderjs-demo